We here at Team Music focuses on bringing you with quality music and entertainment including state-of-the-art sound elements and lighting and providing you with affordable Sound System Rental Services. Enjoy your wedding day with our exceptional range of special services featured especially to make your espousal an exciting and unforgettable celebration with your loved ones.
Contact Us For Sound System Rental Services For Your Wedding Day.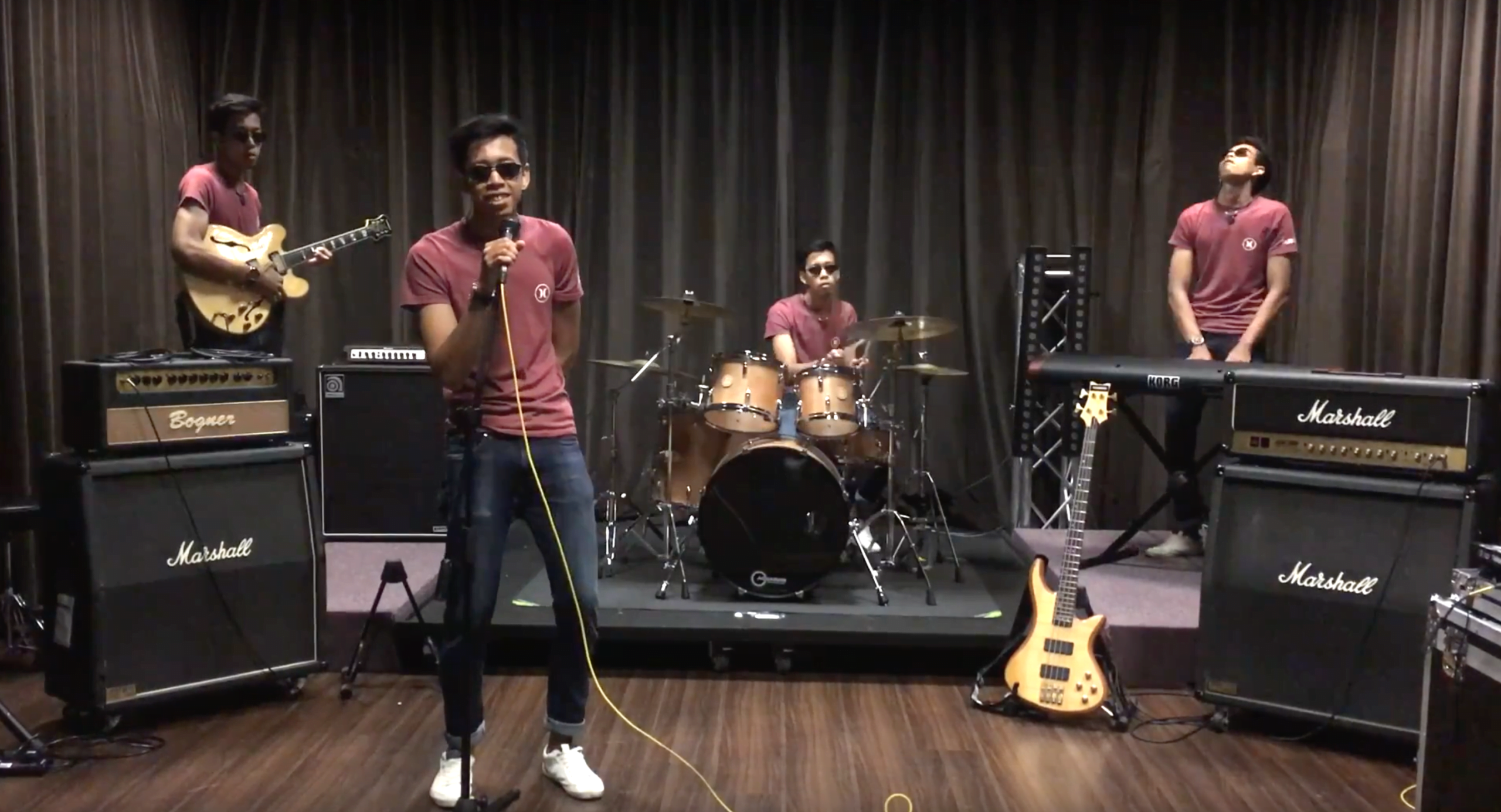 Experience a warm evening with a heartfelt live performance with our professional singers and the quality of sound system rental services for weddings provides by us. The love for music and entertainment has always been a soft corner in assisting people to highlight their special moments. Our main purpose is to make happy people happier with the range of sound system rental, event sound system rental, and music sound system rental that we offer in Singapore.
We are renowned to be a service provider of team-building, corporate event, sound system rental services for weddings in Singapore, where we offer personalized and customized training and event sound systems to competent band artists to play for special occasions including wedding day, proposal day and many more. Our training does comprise the essential skills and knowledge you need to work in the music industry as a skilful artist to perform in a band or a musical event.
The team building and corporate event services that we offer in Singapore helps you with an outstanding professional music development opportunity. Our extensive range of contemporary and classical repertoire will help you assists your music decisions. Relish a mixture of your musical taste with our sound system rental for weddings that suits every event and musical fest with the exploratory range of customized training that is specially designed to meet your specifications.  
Event Sound System Rental Services:
Every association or an organization benefits once when there are an active involvement and adherence between the management and its subordinates. As a team, you get to do work more efficiently and hence productivity starts to show up its result. Together you can make it happen by improving the efforts of team building and team coordination.
At Team Music, the team building training in Singapore with the help of our event sound system rental services has been designed to upgrade the collective practical knowledge and to enhance professional skill by implementing music through your journey. It has been demonstrated that music is one of the best relaxing antidotes to fatigue, depression, tedium, and anger.
So, we here at Team Music try to implement those facts and measures that you can enjoy and experience by availing our event sound system rentals and music sound system rental services. If you are in a robust corporate culture, then these leadership training and team-building workshops will help enhance your professional niche. Enhance your Professional Skills by Availing Our Music Sound System Rentals: If you are motivated, nothing can stop you achieve something that you desire to have in the coming future.
Ours is a team bonding organization in Singapore, where we try to give teams new meaningful ways to engage with one another positively with the help of music. Music team bonding helps the employees show their creativity and critical thinking capability, a way to think together and execute everything accordingly.
So, at Team Music we try to implement those factors by providing music sound system rentals and event sound system rentals in Singapore. Here you are sure to get the flavour a thriving culture that is so required to create a workplace that transforms conflicts and does navigate positive change. One of the major facts regarding a music-based corporate team building workshop is that there is no artistic excellence in it.
With us, you are sure to learn the ways of handling the complicated situation through skilful thinking which will in return bring effective business growth. At Team Music we try to focus on key points that will help you achieve your goal with the intuition of music culture.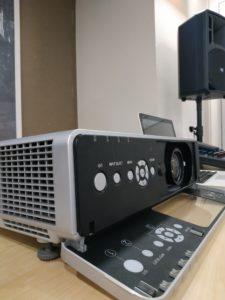 So, if you want to avail our Sound system rental services for weddings or any corporate events, you can contact us directly via phone or email and we will get to you for your assistance.
We will be providing the best and highly efficient Sound System Rentals : 
PA music system rentals

Audio and Visual rental services

Rentals of electric keyboards at different office events

AV rental 

Extensive music system rental services