Sentosa
Check with Team Music on a recce or proposal quotation for your team building event
Note: Team Music does not bear charges for the venue rental for any of the Sentosa event venues
LOCATION
Sentosa, The State of Fun, is Asia's leading leisure destination and Singapore's premier island resort getaway.
ACCESSIBILITY
We assess the number of people that an event space can accomodate
FOOD & BEVERAGE
We do a live soundcheck on the extent to which the event venue space is soundproofed.
Sentosa
Singapore's premier venue for corporate events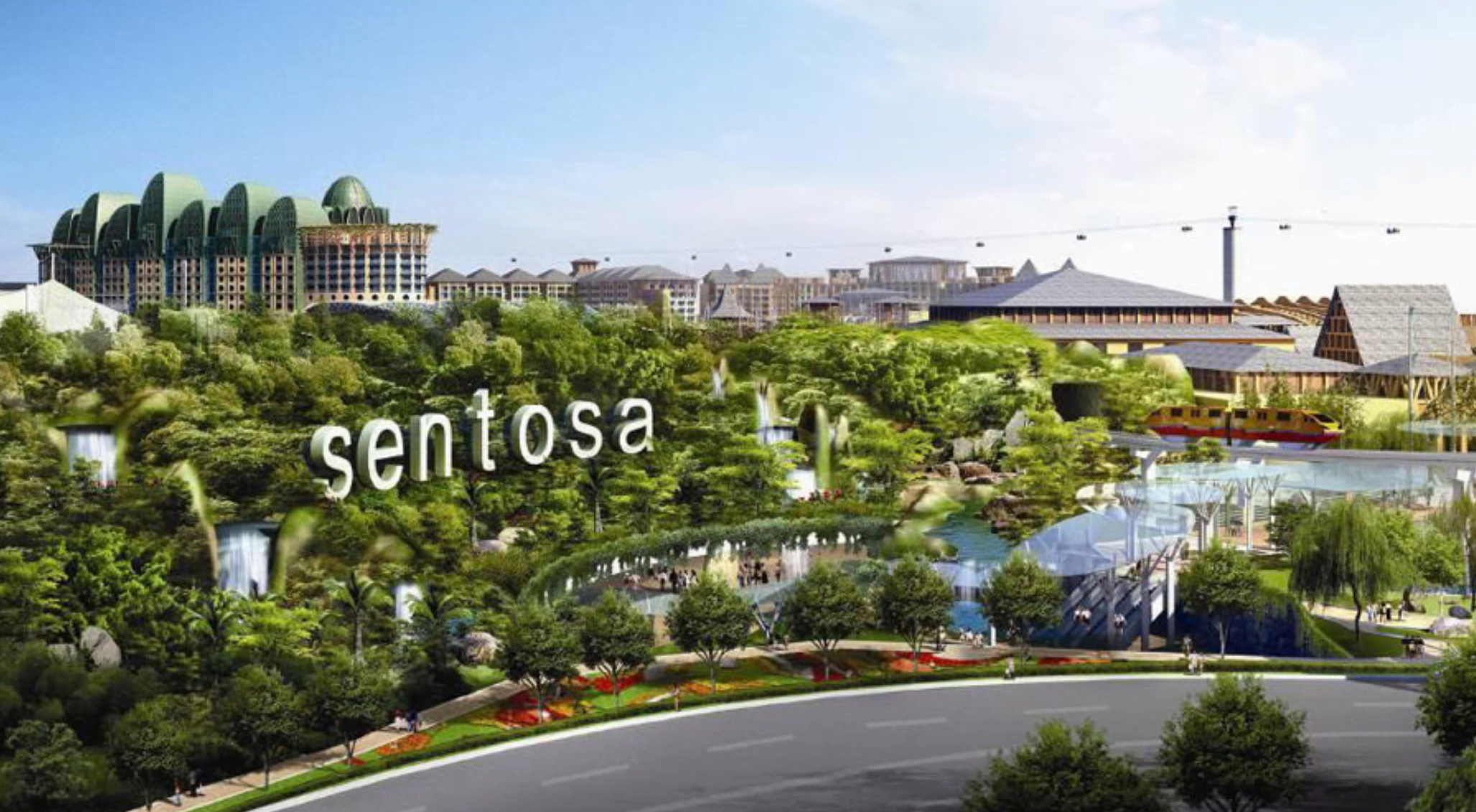 One of the foremost considerations of any corporate event organiser is the venue for your team building activity. Indoor or outdoor? How big (or small) is it? What are the available facilities there? There's a myriad of factors to consider, but the bottom line is: what will it allow us to do there? Team Music had a great time running a some of our corporate team building activities in Sentosa, and we found that there were some pretty cool perks about having Sentosa team building activities or simply using the island paradise as a venue for corporate events.
WHY SENTOSA?
Sentosa was once known much less glamorously as Pulau Blakang Mati which means "island of death from behind" in Malay. It was highly fortified by the British and used as a defensive stronghold during the Second World War. Fast forward to 1972, the Singapore government changed the island's name to Sentosa – meaning "peace and tranquility" in Malay – and set up the Sentosa Development Corporation to develop the island into a holiday destination. Since then, Sentosa has come a long way and to date has won numerous local and international awards, such as the 2011 Singapore Experience Award for Best Visitor Attraction and the 2016 Asian Golf Awards – Best Golf Experience in Asia Pacific for The Serapong, Sentosa Golf Club.
The island paradise is definitely one of Singapore's prides and joys. Having corporate team bonding activities in Sentosa is also a great way to give overseas guests a unique Singaporean experience at the same time. Here are a couple of ways in which Sentosa is a great venue for corporate team building,
1. "Staycation Style" Events
The various hotels and resorts in Sentosa make it possible for groups to stayover on the island for a day (or two, or three…) and plan their activities around their time there. Team Music conducted a BANDINC team building activity for one of our corporate groups. They had a stayover at the W Singapore hotel, and our program was held next morning in the hotel's Great Room. It was a grand and beautiful space, with plenty of room for the participants and our equipment. One definite advantage was the fact that everyone was already in the same place, and kicking off the activity was easy, without needing to wait for people to arrive from different places. The feeling of everything being part of a "group staycation" was also very nice for the participants, adding to the whole mood of the event.
Here's a list of luxurious hotels or cheap hotels to stay in Sentosa .
2. A Whole Day's Itinerary Around the Island
Sentosa is unique as a venue for corporate team building activities for the fact that it's an entire island on its own, with a great variety of things which can be done there. Corporate groups have the opportunity to flex their creative muscles and plan a whole day's schedule of different activities around the island. That's what one of our client groups did, when we conducted a BandINC team building activity for them. After a rockin' good time with us in the morning in the hotel, they went to the beach and other outdoor locations around Sentosa for outdoor team building activities for the rest of the day. This mix of indoor and outdoor team building activities is a great idea that can be carried out in a place like Sentosa, perhaps finishing off with a well-deserved dinner buffet at one of the Sentosa hotels!
Team Music at Sentosa
BANDINC® conducted at these Sentosa locations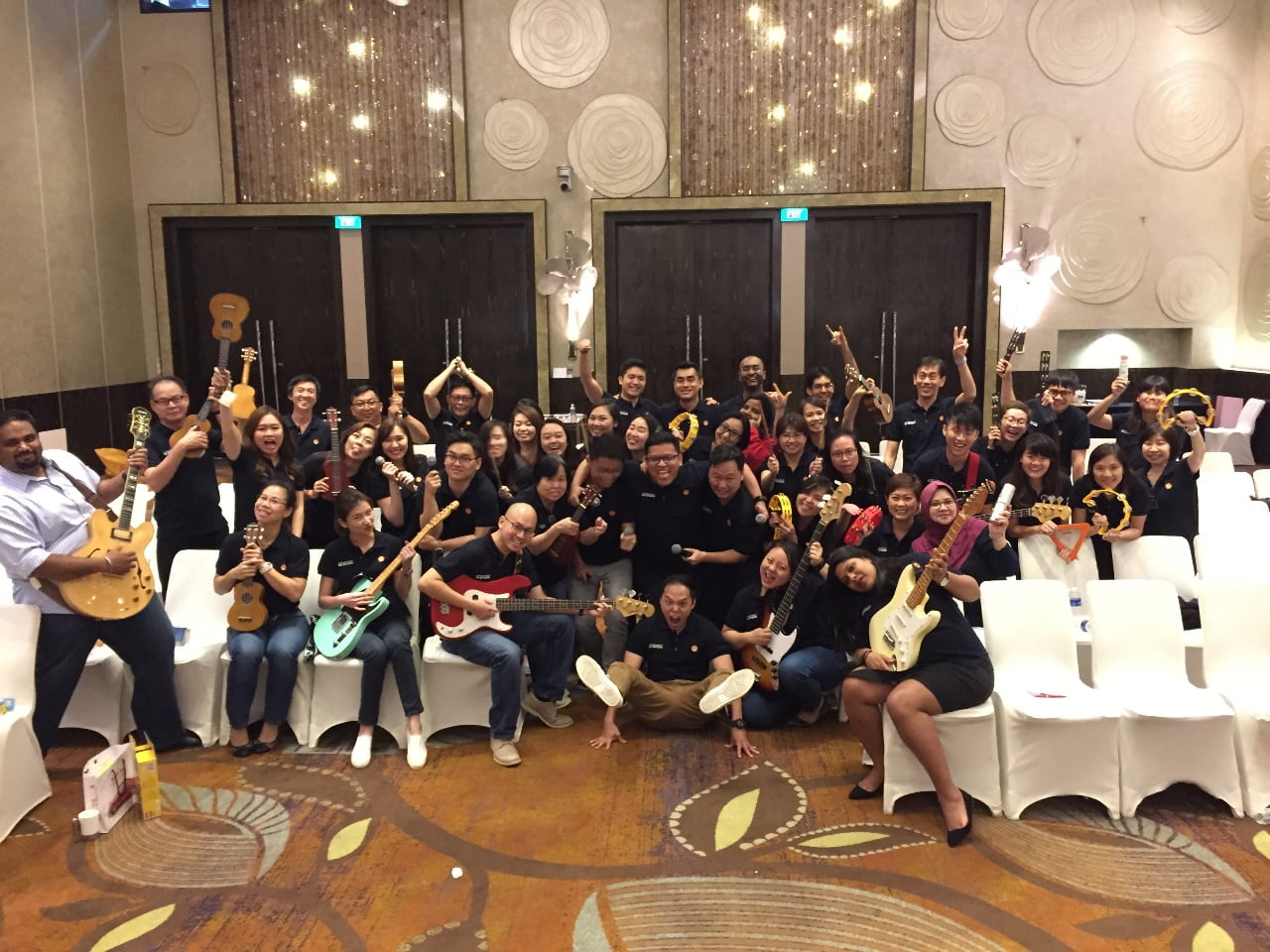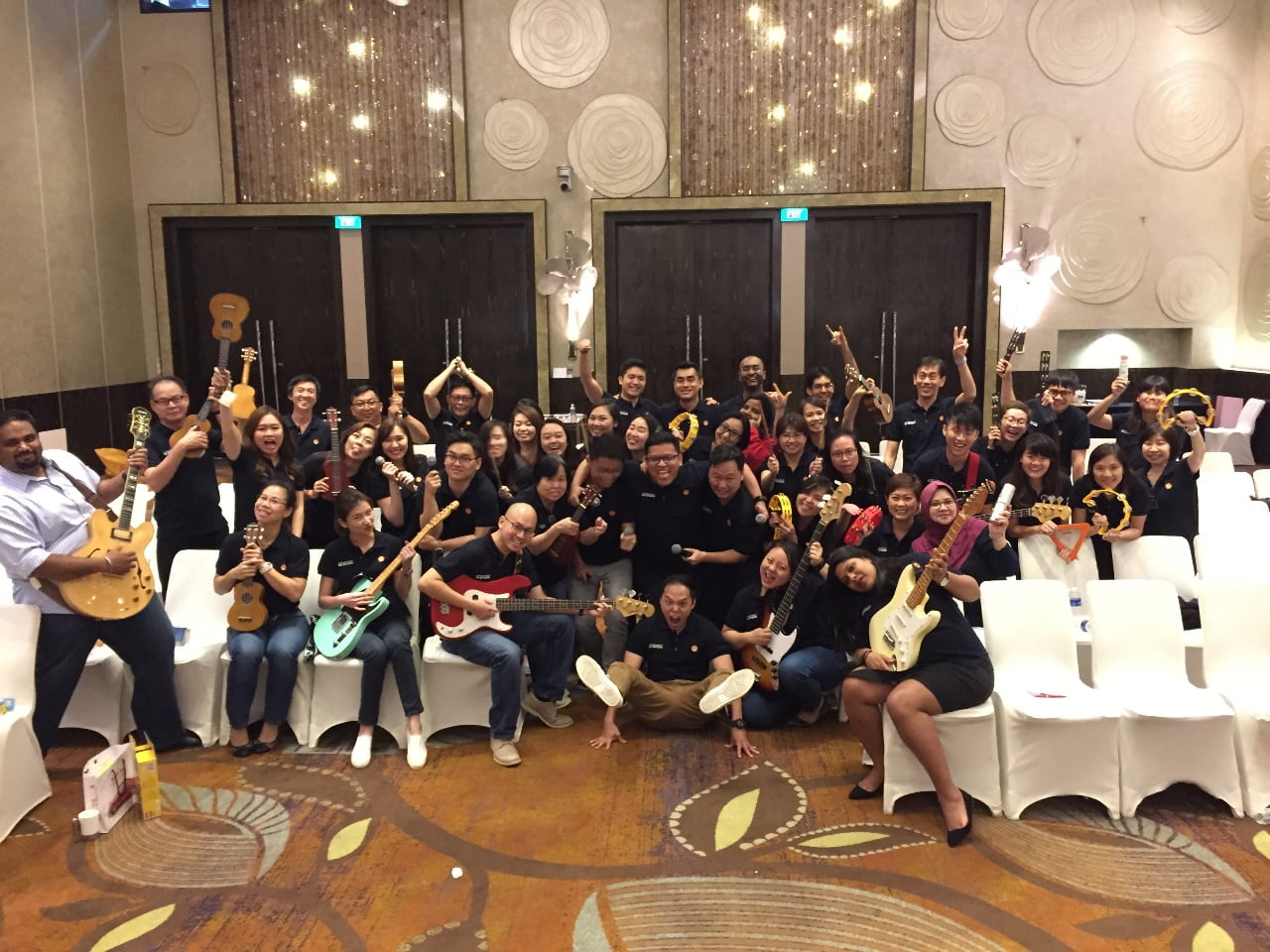 SENTOSA
W Hotel
BANDINC Program for up to 300pax  • Outstanding location for MTVINC. Program
SENTOSA
Sofitel Singapore Sentosa Resort & Spa
BANDINC for 20pax