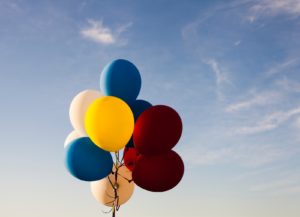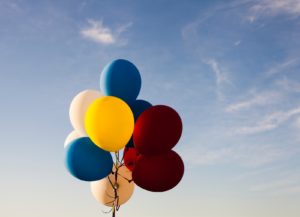 A birthday signifies the anniversary of the birth of a person, and there can be nothing more joyous than holding a celebration on this occasion. So here we will be explaining birthday party ideas acoording to the situation, age and affordability. 
For kids, a birthday party can be a great boost to their self-esteem, while teenagers on the other hand look forward to having a party that expresses their maturity and budding individuality. So executing the birthday party ideas in their special day will make them feel special and happy.
Birthdays are also a great way to celebrate the lives of the adults in our lives, bringing families together to create memories that would be long-lasting in the minds of our loved ones.
And for companies, an anniversary signifies an important milestone in their journey towards continual progress.
For momentous occasions like these, having the right game-plan will play an important role in determining the eventual success of the birthday party, making the person being celebrated have an unforgettable special day!
Now, there are various birthday party ideas in Singapore for all the above-mentioned groups; let us take a closer look at all the planning considerations of available options and birthday party packages in greater detail.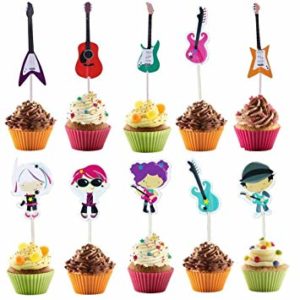 Birthday Party Ideas for Kids
Making your boy or girl feel like a prince, princess or rock star on their birthday is one of the best and most lasting gifts you can give them. But where and how should you start?
It is always comfortable to start with a theme around which you can plan your invitations, birthday party decor, food catering, and also event space for the birthday party.
Themes give life to parties, and as such should be thoughtfully decided upon
Both you and your child (or toddler!) will enjoy making plans for themes that reflect their interests – be it sports, art and craft, a mermaid or minecraft theme, or even a lego-based theme.
Think about the right music choices to play in the background – the right types of tunes will enliven the party, setting the scene and keeping the overall energy positive.
Guest list and Invitations

You should make the guest list for your child, but once they reach the age of four, it goes without saying that they should be consulted.
Invitations can either be bought off-the-shelf from the store, or be handmade. They can set the mood for the event, and older kids may enjoy making invitations out of paper-dolls, origami or even off a computer-based template.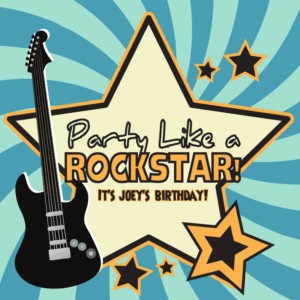 Each invitation should not only include the required details such as time, date and directions, but also special instructions such as 'bring a swimsuit' or 'parents to accompany children'.
Once you have decided on a theme, be sure to prepare appropriate birthday party accessories and decoration accordingly, which could be things like balloons, banners, or a giant backdrop.
The aesthetic choices to be made here also depend on whether your child is 1, 3, 6 or 12 years old, as kids will invariably grow to love different things as they age.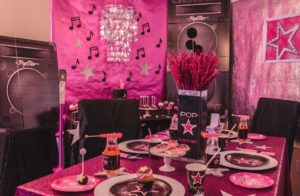 You can also decide on the food options, and depending on your choice of venue, whether to have it catered by the venue itself – for example, if you chose to have your birthday party at common children's birthday party restaurants such as  Ben and Jerry's, Pizza Hut, Marche, Jollibee or even McDonald's, one thing to consider is that you have the option of having them cater food for your celebration.
A question you need to answer is also whether the party is going to be a halal party – this would involve both food and beverage choices for your event.
Be sure to include entertainment that would fit your chosen theme – this could range from having magicians on the day to art jamming activities.
Also decide on photography and videography services that you would like to have to document your kid's special day.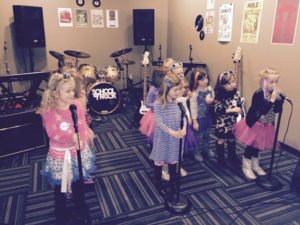 It should go without saying that kids are full of energy and are always looking to have a good time – have a list of activities for them to be engaged in throughout the event, and also schedule appropriate rest times for them to have refreshments and food.
Make sure to not go at this alone – everything will be much easier if you have help! Get a spouse, relative, neighbour, babysitter or friends to assist with activities as well as in the setting up and cleaning up. This will be especially important if you are entertaining young guests whose parents will be dropping them off.

You do not need to spend a lot of money to have a successful party. Remember, this party is for your child and their friends – not their parents. Save the fireworks display for your next adult gala. Kids just want to play, so there should be no obligation to send them home with goody bags full of expensive toys.
Even though it is the child's big day – make sure not to ignore their siblings (if any). Allow the sibling to invite one special friend, and let them help out with the party – most kids never want to miss out on the action at home!
This is typically the hardest thing to plan for at any children's party, so here are some tips to keep chaos at bay:
Be prepared for meltdowns – have adult helpers on hand to take care of a distraught kid while celebrations continue.

Stock up on basic first-aid supplies.

Be sure to know of any food allergies or relevant medical conditions of the children that will be at the party, especially if the parents are dropping them off and will not be around.

If you have pets, it will be good to separate them from the guests. Some children are allergic to or afraid of even the most gentle of animals.
Rock-band Themed Birthday Party for Kids!
With all that mentioned, an option you should definitely explore for your child's birthday party after considering all the possible birthday party ideas, is one offered by Team Music called 'Rock-Band Themed Birthday Party!'.
In the package specially planned for children, the party will take on a rock-music setting, from the venue decor, to the background music, down to the choice of outfits for the event. Team Music can also provide cakes, snacks and balloons, and suggest and provide appropriate outfits for the celebration!

Children will learn how to play a simple song on instruments such as electric guitar, bass, keyboards, drums and vocals, and be able to play together as a band under the guidance of Team Music's experienced instructors.
It will be an invaluable experience for them, to learn what it takes to play as a band through complete songs, and gain soft-skills such as listening skills and teamwork all while having fun and enjoying the process of learning something new!
If you are looking to spice up your child's next birthday celebration, definitely look up this option to help you in your journey to make their birthday an unforgettable one.
---
Birthday Party Ideas for Teenagers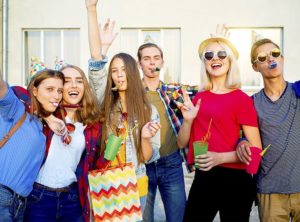 When your child turns double-digits, planning a birthday party can definitely become more challenging. Guest-lists might be in flux now due to politics of such an age range, and they would want a party that highlights their personality and sense of self-expression.
With that being said, here's a mini-planner to help you along in your quest to have the best birthday party yet for your teenager!
What does your teen want? Answering this question would lend clarity towards the planning and eventual execution of the party, as it would inform your choices from both an aesthetic and functional point of view.
Another thing to consider – is this an age for your child that is considered a milestone? For example, a birthday that commemorates their sweet 16th, would be different from one where they are turning 21, and all the social-gravity that age brings. Questions like these will inform your choice of theme, the tone of the party, the guest-list, down to the food and music for the party.
It may very well be that he or she wishes to have a party at Wild Wild Wet, and have a day filled with water play. Or perhaps to bring back memories of childhood, they would like to play indoor laser tag, head to a KidZania, or play arcade games at a Timezone arcade. They may even wish to have their birthday on a yacht out at sea!
Consider their wants and align them with your budget to set yourself on the right path towards making this day a special one for your teenager.
Consider the max capacity that you would like to host for the celebration. This would help you decide on whether you can host it at home, or start looking at the various locations in Singapore, and possibly renting such event spaces to hold the birthday party.
Another option to explore is whether to hold it indoors, or outdoors. This ultimately depends on whether your teenager is a fan of outdoor activities, or more a fan of quieter, intimate activities.
Decide on the best location for your teenager's birthday party – depending on factors such as the number of guests invited, the chosen theme and planned activities for the day, and even proximity and ease of access for your teenager and his or her friends.
Consider the various birthday party venue rentals and possibly holding the celebration there – in fact, if for example the venue of the choice was the Singapore Zoo, you could engage their help in planning the activities and games for your teenager's birthday, from going on a guided tour to taking part in a treasure hunt.
Decide on a timing that would be conducive and maximise the full attendance of guests for the party. Choose a night-time event if you know your teenager likes night-games and campfire activities – this would also lend itself to a sleepover once the party is over, which depending on their age, could very well be the icing on the cake for a memorable birthday for your teenager!
A birthday event timed during the day would also be another option, which could eventually culminate in a feast-like atmosphere at dinner-time after a days worth of fun-filled activity.
Choose a birthday party theme – these range from combat skirmish type themes (definitely for the boys!) to mani-pedi parties which will always make your teenage girl and her friends happy!
Be sure to keep in mind classics like the sleepover and slumber party. Since the kids are now all older, a big plus is not having to deal with separation anxiety that could be an issue if they were younger.
Other options include scavenger hunts that could now have bigger boundaries attached to them – this is great for your teenager to get accustomed to getting to new places on their own.
As kids turn into teenagers, they will definitely start having well-established tastes in music and fashion and design. While keeping the chosen theme in mind, hone in on these aspects of your teenager's personality in deciding on the appropriate entertainment to have at the celebration.
This would range from choosing the right kind of music to play, to having appropriate party decor to even perhaps choosing a fun and relevant movie for guests to watch.
Establish the gift-policy early on, perhaps on the invitation card itself or upon guests arrival.
For example, simple statements such as 'please bring a gift and leave it at the door upon arrival' would help make this aspect of the birthday party efficient, with the mentioning of an established time at which the birthday boy or girl will be opening all the presents.
This one is an important question – will you be having a friends-only party or one that is a combination of both friends and family?
Certain criteria to consider in answering this question would be the expected number of your teenager's friends attending the party versus the venue capacity, as well as the appropriateness of activity in relation to the average age of guests.
It could very well be that you would have two parties – one solely for your teenager's friends and another one for the family to get together.
Establishing basic guidelines and rules would help ensure the celebration runs smoothly with as few hiccups as possible, and also allow you to moderate a level of courtesy and discipline amongst all guests (especially your teenager's friends) as the day progresses.
This could refer to certain things being mentioned on the initial invite such as 'no alcohol', 'no smoking', and 'no curse words'. Establish a contact list and known list of your guests' allergies and medical conditions for emergency as well, to ensure the overall safety of the event, and most importantly, your peace of mind.
Rock-band Themed Birthday Party for Teenagers!
An option to consider for your budding adult, is a Rock-band Themed Birthday Party offered by Team Music!
Allow Team Music to organise the birthday party for you, and enjoy a day filled with fun and joyous music-filled activities. Your teenager and their friends, and perhaps even the adults, will be learning music instruments (including vocals) and be able to play through pre-selected songs of your choosing, regardless of their musical background and experience! This will be done through the guidance of Team Music's experienced facilitators, who will be there to help every step of the way.
This would be a great learning experience for your teenager and their guests, from the aspect of learning soft-skills involved in playing together as a band such as listening skills, commitment to the cause of playing well, as well as developing confidence in themselves through persistence, all while having loads of fun in picking up something new!
Birthday cakes, snacks and appropriate decor will be provided, together with genre-appropriate outfit suggestions as an overall dress theme for the event. Team Music will work together with you, your budget, and your needs and wants to ensure the success of the event!
The entire package can be customised to your needs and wants – if you are on the hunt for unique birthday party ideas that are different from everything else out there, definitely look this package up.
---
Birthday Party Ideas for Seniors
Seniors should be celebrated for their longevity and so much more, but all too often birthday celebrations for such a person turn into events that place the older individual in the backseat. Here are some definite ways to celebrate a loved one's 50th, 60th, or even 80th birthday in ways that will definitely lift their spirits!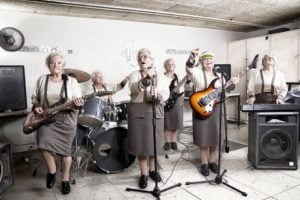 The goal is to celebrate this day together with your loved one, doing whatever they want in a day designed solely for them.
Work with caregivers and family to select the best activities for the occasion, and in the initial planning stages, consult the senior themselves if they wish to partake in any particular activity on their special day.
Brainstorm around their likes and dislikes, and come prepared on the day itself with a list of possible activities that would fill your beloved senior's heart with joy.
Birthday themes for seniors need not be boring affairs – like any party, a theme gives it life.
In this case, we need to take into careful consideration the physical needs of the elderly. Some good themes to explore would be something like 'Good Old Times', a way of evoking feel-good memories of the past through perhaps displaying treasured photos as decor for the birthday celebration, and planning an old-school dress code for guests.
Setting the tone this way will definitely be a big help in making your senior feel appreciated, as well as make their guests feel excited to be in attendance at this party!
The success of any party will always depend on the guests who attend. Carefully draw up a list of people that would ensure your beloved senior's excellent company for the day.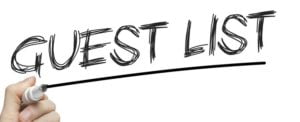 Do not just think of who to invite, but also their mode of transport for the day. Seniors with mobility issues may have trouble getting to your birthday party venue of choice, and keep in mind that some will have caregivers that will have to be in attendance as well.
A potential solution is to engage transport services for the day, with wheelchair-accessible fleets in particular being a great option.
More than anyone, seniors appreciate the simple things in life, and probably do not need a glitzy luxurious party or a thousand balloons to feel appreciated.
Keep things as simple and as elegant as possible, with an emphasis on quality over quantity. Try your best to not cloud this special occasion with extraneous activity and events. Simple things like bouquets of their favourite flowers, a birthday cake in their favourite flavor, and seeing their favourite people all in the same space, will probably be more than enough to put a big smile on their face!
This relates to the question of mobility – does your senior have physical limitations? Keep this in mind as you choose potential venues to host the event, with the goal of convenience and accessibility being important factors to your decision.
Additionally, check ahead for weather conditions and have a wet-weather plan in the case of having an outdoor birthday celebration.
You should also consider if hearing impairment is prevalent amongst either the senior's guests or even the senior themselves; if so, you may want to skip traditional speeches and opt for a more personal, intimate setting where guests are able to have one-on-one conversations with your guest of honor!
Guests will typically ask ahead of time the question – 'what should I bring as a gift?'.
Make sure to think beforehand, of any difficulties the celebrant may face with gifts. Are there certain types of gifts that they may be unable to use, due to some kind of limitation? If so, it is best that guests know this prior to the birthday celebration.
Gift cards are often a great idea. Note your senior's favourite restaurants, and places to visit, and perhaps purchase a gift card for them from such venues.
Seniors also typically donate to charities and are fond of a few in particular, so knowing such details would mean you could open up donations to the floor during the event to the celebrant's favourite charities, which is bound to bring joy to your beloved senior!
Birthday parties are affairs meant to engage the people in attendance in conversation and fun times. The background music for a birthday celebration can really set the tone, so be sure to have a playlist on the ready full of tunes that will keep the party's energy going and make the mood positive.
Consult with your elderly loved-one too, on their favourite tunes to ensure they get to safely bust a move to their favourite songs!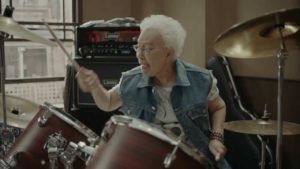 If you are the primary caregiver for your senior, you may want to engage the help of someone else to host the party. Consider hosting the party at a family member or a friend's place, as this would free up your time and energy, which you could then use to ensure your beloved senior's comfort by attending to them throughout the day.
You know your senior best in terms of what they like and who they would like to attend their birthday party – so it would be wise to use this information in delegating various roles to your family members, keeping everyone involved in the running of this special day!
Rock-band Themed Birthday Party for Seniors!
If you have a birthday celebration coming up for a senior who loves music, look into the Rock-band Themed Birthday Party for Seniors offered by Team Music!
In this fully-customisable program, both the celebrant and their guests will be taking on roles as instrumentalists and singers for a few pre-selected songs, learning how to both play the songs individually and as a band. With a varied song repertoire, Team Music will work with you in choosing the best possible songs for the event!
Allow your senior and loved one the opportunity to play their favourite tunes, perhaps for the first time ever, with guidance from Team Music's team of experienced facilitators!
The party will have delectable birthday cakes, appropriate decor and even outfit selection provided by Team Music, all in line with a music-themed party. Tunes will be selected in accordance to your needs as well – just imagine how great it would be to have a playlist full of songs that your senior loves, playing throughout the party!
This bespoke party is fully customisable to you and your senior's needs and wants – definitely look into this if you are looking for unique birthday celebration ideas to show your senior how much you appreciate them!
---
Birthday and Anniversaries
Everywhere you look these days, there seems to be a form of measure of life: from the use of biometric technology in exercise regimes, to the steady stream of statistics published each week.
We impose a kind of order on the passage of time, culminating in time becoming a measure of change.

Landmarks in time, such as birthdays and anniversaries of companies, can then be seen as a division between a past self and the present self who has the future in reach. This helps reinforce goal-pursuing behaviours; as such, birthdays and anniversaries are important times and excellent opportunities for both individuals and companies alike to celebrate past successes as well as envision and plan for the future.
With that in mind, here are some guidelines to help you plan and ensure the success of company anniversary celebrations!
Company success stories typically come about as a result of collaboration and buy-in among employees and departments, ensuring everyone is on the same page with regards to company direction, methods and outcomes. It should not come as a surprise that the same is true when it comes to planning anniversary celebrations!

Get your staff excited by having them actively participate in the planning and execution – this will go a long way towards ensuring the campaign runs smoothly.
Once you get everyone on board, the planning stages for your anniversary celebrations can begin.
Ask yourself a few questions – how long will the celebration last? Will there be events and mini-celebrations in anticipation of the actual date? Will your focus be on a social-media driven campaign, or will it be a quietly anticipated affair leading up to the big day?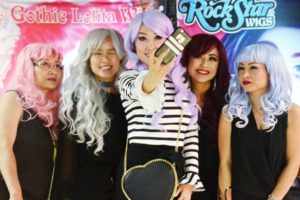 Deciding on your timeline is important, as anniversary campaigns involve many components – so make sure to start planning ahead to ensure the pieces are in place well before the actual date of the anniversary.
Behind all the things that your company does, there is your branding story. Anniversaries are probably the best time to revisit, hone and disseminate this story on a company-wide level.
Think of any significant birthday milestones that you've personally celebrated or were responsible in planning for the celebration of, and how a common thread in each was that every one of those were made particularly touching by the telling of stories about the person being celebrated.
The same is true of your company – your story of origin, the evolution and the characters driving said evolution are compelling components of your business. Articulating this will help inform the tone and theme of your celebratory campaign, so be sure to do this beforehand.
How are you planning to mark this important occasion? Here are a few ideas!
1.Get It Published
An anniversary is an excellent time to think about publishing your company's history, weaving it into a tantalising narrative, complete with a beautiful layout and design. A physical book will act as a tangible commemoration of the business to date.
2. Throw a Party
Gather your colleagues and clients, and treat them to a night of celebration! Plan for a party that's either held at a spacious hotel function room, or explore other options such as booking the USS or Singapore Flyer exclusively for a day (or night) of fun with your company.
Remember to brand your invitations with your anniversary campaign – from the tagline to the logo, and so on.
3. Give Back
Choose to donate or match donations from clients and employees, to a charity of your choice. This is one of the most altruistic ways to celebrate an anniversary and is a very respectable choice to make, especially if your company has a purpose-driven perspective.
Have it Permeate Everything
Whether you're planning to publish a book, a limited edition product, or even a specialised website for the big day – make sure to have it permeate everything you do.
Include your taglines and links in your email signatures, print special postcards, update your social media image, and get it on your letterhead. As you go about running your business from day to day, find ways to promote your impending milestone.
An option to explore is to also pitch it to the media, which includes trade magazines and websites. This is especially so if you have compelling and easily digestible facts about the company, such as infographics, fun facts or even your company timeline. Mainstream media may pick up on this as well, if you have a very endearing personal story to tell about the company.
While there are business objectives for planning a company anniversary do not lose sight of the traditional goal of having celebrations, which is to celebrate!
Take this moment to revel in the success of the company, and take stock of what has happened so far in its existence. Acknowledge everyone who has contributed to its success, and embrace both the present and future.
As the celebrations come to a close, this will be a good time to start planning ahead, and thinking about the chapters that have yet to be written in the company's history.
Take this opportunity to think big; over the course of planning for this anniversary you have dissected and and reflected on your company's history, and now have increased clarity behind the reasons for your company's success.
This is a great time to map out strategically, the path to take for the next five years. The next big anniversary will come in no time!
Rock-band Themed Birthday Party for Company Anniversaries!
If you are looking for unique ways to hold your company's anniversary celebration, it would do you good to consider Team Music's Rock-band Themed Birthday Party for Company Anniversaries!
This highly-customisable program includes all aspects of party-planning for your company, from the decor, the outfit theme, down to the design of the invites! Cakes and snacks will be provided as well.
The main event during the party will be where you and you guests don instrumentalist hats, which include the drums, guitar and bass, keyboards and vocals, and consequently start learning two pre-selected songs!

Of course, this will be done under the guidance of Team Music's experienced instructors, so be confident in the fact that by the end of it, you will be playing through two complete songs as a giant band!
This is a great activity, to have everyone in attendance be in synchronicity in terms of listening, working together and having confidence in execution, all while having great fun in learning something new and creating collective memories as a group.
Team Music will work with you every step of the way, to ensure your anniversary celebration runs smoothly and will be one to remember for your employees and clients alike!
---
 Team Music Rock-band Themed Birthday Party Ideas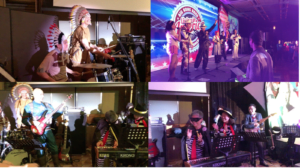 Most birthday parties would have tunes being played in the background – why not take it a step further and have music be the theme of your celebration?
If you're knee-deep in birthday party planning and seemingly running out of ideas to make your next celebration a joyous and exciting one, a good option to consider would be Team Music's Rock-band Themed Birthday Party.
In this fully-customisable music-based programme, you will be presented with options ranging from the choice of cake, the type of decor, the dress code, down to even the invitation card template! This ensures that all your needs and wants are met, letting the event be a memorable one for the person being celebrated and all your guests.
The main highlight of engaging Team Music as your birthday party organiser is the band activity, where everyone at the party will pick up various musical instruments (from bass, guitar, drums, keyboards, and vocals) to learn pre-selected songs under the guidance of Team Music's experienced facilitators!
These songs are decided beforehand, with prior consultation done with you to ensure the selection aligns with the theme of your celebration. Popular song choices include Jay Chou's 'An Jing', Guang Liang's 'Tong Hua', A-mei's 'Ting Hai', Bon Jovi's 'It's My Life' and Bruno Mars' 'Just The Way You Are'.
At the end of the learning journey, everyone involved will be playing through these songs as a giant band, with a video being professionally taken to document the day's events!
Team Music will also help you with choosing the right venue for your celebration – it could be an outdoor birthday party, or even one held at Botanical Gardens, employing their function room for the day's activities.
Every aspect of the celebration, from food to the dress theme, will be handled by Team Music with absolute consultation with you to ensure the success of the event. This two-way communication will be important, especially because different types of birthday parties call for varying approaches to the design of the celebration – for example, celebrations commemorating milestones such as a 16th or 21st birthday would take on a different tone as compared to a senior's birthday, or a company's anniversary!
Be sure to look up this programme, if you are searching for birthday party event management for your next celebration. Team Music will work with you, in alignment with your budget, to deliver your best possible birthday experience yet!