Corporately speaking, it is so important to have fun team building activities and games are such a powerful "commercial breaks" for teammates so that breathe out from the usual work routines and concentrate on what is most important to life and commercial success – RELATIONSHIPS!
Well, these are some quick, fun, DIY teambuilding activities for starters or those of us running on low budgets, which could all work out at the end of the day, which does not involve researching on the best teambuilding vendors. 
These team building games, Singapore-based or not you are, are worth a shot!
1) Mini Amazing Race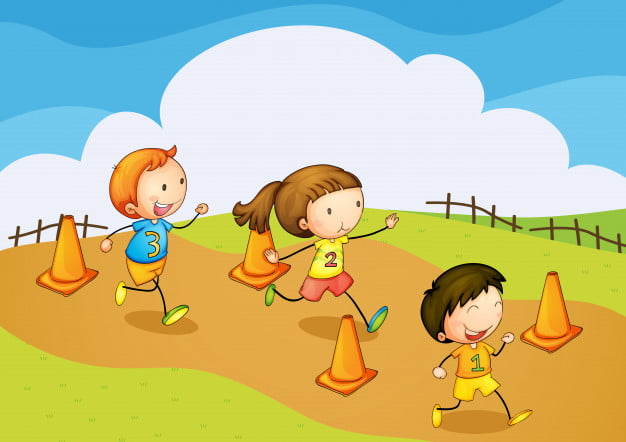 How to play:
You and your friends will have to split into teams. There will be someone who is going to be facilitating the whole game. He/She will be the one to explain the rules and games for the participants to play in order for them to proceed from one checkpoint to another. These games or challenges will be those that requires the team to work together in order for them to complete it. The faster they complete each challenge, the closer for them to winning the race.
Benefits of this game:
This game teaches you how to work as a team and do things fast if you are required to finish it under a short period of time. It also teaches you to the importance of teamwork and how you need to work together with the pressure that you are feeling because of the competitors. Strategizing and planning before executing is also important for you and your team if you want to proceed to the next checkpoint. Teamwork is one of the most important things for you and your team in order for you to reach your goals.
2) Two Truth, One Lie
How to play:
Everybody will have to split into teams. Every team will take turns every round. One representative from the team will have to come up with three things about themselves or the things that they have done before. Two out of the three will be something that they really have done before. The other one will be a lie. The objective of this game is for you to not let the other team guess which of the three is a lie. Scores will be accumulated and the team with the most points, wins.  
Benefits of this game:
Most people that you work with or your friends may see you everyday but may not really know you. By playing this game, these people get to know more about you. You will also strengthen your relationship with your friends and colleagues. It allows you to break from the shell that is stopping you from having conversations or communication with your colleagues. If you are lucky, you might even meet people who share the same hobbies as you!
3) The Tower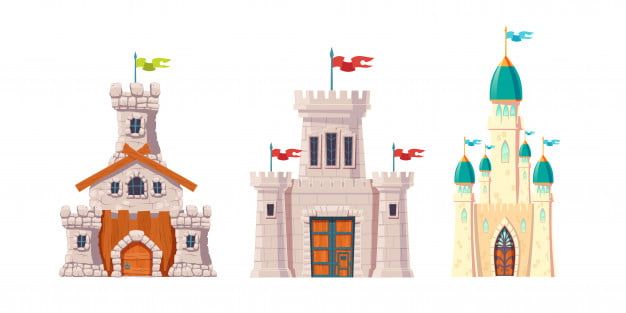 How to play:
You will need:
– Cardboard/Paper
– Skewer sticks
– Rubberband
– Tapes (optional)
Split into teams. Every team will have the same amount of materials needed to build the tower. There will be a time limit for the teams to build their own individual towers. It does not determine that you will be the winner or if you finish building the tower faster than the rest. The winner of this game will be the one that build the strongest, tallest tower standing without any support from anything else but the tower itself. There will be "test" after the whole round for all the towers made by everyone. Usually they are tested by blowing or just by standing on its own to see whether it will fall without any support. The facilitator will then measure the height of the tower.
Benefits of this game:
Some of them will be stressed up because the time that is given to them to build the tower may not be sufficient. It teaches them to work fast and still deliver a good job. Everybody will give their all when it comes to planning and putting the things together to build the tower. It also teaches them to think properly before executing their ideas. In the end, if it does not work, all the hard work will be for nothing. Communication is very important.  
4) Tic Tac Toe
How to play:
Paste tapes on the ground to make 9 squares. Place them together 3 by 3 so it will look a bit like a small chessboard. There will be two teams playing against each other. Every team will be given 3 bean bags. Each team will be standing in a row about 8 – 10 metres from the squares next to each other. The facilitator will count them in to start the game. It is like a relay race. One person from each team will take turns running to the tape area and put a bean bag on a square with the objective to align the three bean bags to win. It is like a simple game of tic tac toe. After the third bean bag, the fourth person will have to run to the squares and change the placing of a bean bag. This will continue onto the next team member until a team wins the game.
Benefits of this game:
This game teaches you the importance of being proactive and why we should improvise when it comes to this type of situation. When you are running, you will have to think of where to place the bean bag. You will also learn that anything can happen. Things may suddenly change and it does not go according to what you planned to do. You will have to know as to how you going to react to those changes and what action should be taken when it happens.
5) Human Knot
How to play:
Have a group of 10 – 20 people in it. Form a circle. Make the circle as small as possible. You will then have to reach your hands out across to another person and hold their hands. Each person will have to hold on to two different person. You will have to reach across and not hold hands with the person next to you. When that is done, everybody will be tangled up. The objective of the game is to untangled everybody's hands. While doing that, the players must never let go of anybody's hands. After untangling their hands, everybody will spread out to form a circle. It can also be played with a few teams. The fastest team to untangle and form a circle will be the winner.
Benefits of this game:
The key to winning this game is communication. Everybody will have to think together as one. The team will not progress anywhere if everybody decide to move in their own way. Communication is very important even when you are working in an organization because without it, nothing can happen. The company may have amazing strategies but without communication between the staff on how to execute it, there will not be results.
6) The Mine Field
How to play:
You will need:
Tapes
Cloth
Small sized balls/small objects
Paste the tape on the ground/floor and form a big square preferably 10 metre by 10 metre. That will be your minefield. You and your friends will then have to spread the small sized balls/small object around your minefield. Those things will be your mines.
You will blindfold your friend and place them on the other size of the minefield. When the round starts, they will then have to make their way towards your location without stepping on any of the mines that was place there. You will have to give instructions for them to make their way to your location safely. If there are a few teams playing this game, the team with the fastest timing wins.
Benefits of this game:
In this game, you will learn how to trust your friends. You will also learn how to plan and give out instructions clearly. Without them, the team cannot progress. Everywhere you go, you need to know how to work as a team. Before all that, your team needs to have trust and proper instructions and plan in order for your team to reach their goals.
7) Tug – Of – War
How to play:
It is actually a simple yet fun game. There will be two teams competing each other. Best played 5 – 8 players.  You will need a rope for this game. Both teams will be holding the rope at opposite ends with the last player of each team holding closer to the end of the rope. The facilitator will stand in the middle holding the rope and announce the start of the game. The two teams will then pull the ropes in their direction. The team that manage to pull the rope to their side wins the game.
Benefits of this game:
Everybody has to give their 100% so there will be a better chance to win. It does not have to be pulling through out the whole game but to know when to pull at the correct time. It teaches you to work smart and produce results rather than work hard and not produce anything at all. Communication between the team members also helps in winning the game. Not only in games but in your daily life too.
8) Helium Stick
How to play:
You will need a lightweight rod. Get a group of people to stand in two rows facing each other. Raise up their hands in front of them and stick out one finger. One finger from each hand. The facilitator will then place the rod on their fingers and hold it down on their fingers until the facilitator announces the start of the game. The objective of the game is for the participants of the game to bring down the rod down to the ground without having their fingers losing contact with the rod. The interesting thing is, the rod will magically go up then going down when the participants starts the game.
Benefits of this game:
You will learn that sometimes being patient and slowly move together as a team can bring you and your team to their goals. It is not always doing things fast but to do it properly together as one. You will learn that some strategies will not work and to plan something while currently facing the issue is not that simple but does not mean it is impossible. Patience and communication is very important.  
9) Act it out
How to play:
You will be acting in a short skit for this activity. You and your team will be given a few minutes to plan and  come up with something that is related to the word or category given by the game facilitator. When your round starts, you and your team will act out a short skit not longer than whatever timing that the facilitator gives you. The facilitator will then determine the winner judging from the creativity and the effort of the team.
Benefits of this game:
This will be a good game for you to learn more about your fellow team members or friends. How much effort they put in and the ideas that they give. These things will actually surprise you. The bond between you and your team will get stronger.
10) Egg drop
How to play:
You will need:
– Eggs
– Newspapers
– Tapes
– Skewer sticks
– Plastic Wraps
– Other construction materials(optional)
Split into teams and construct to hold the eggs. The objective of the game is each team will drop the egg from higher ground and land it without breaking on whatever you and your team created using the materials. 1 egg per round from every team and you will keep on going until all the other team's eggs are broken. The height will keep on going higher every round until there one egg left which is the winning team.
Benefits of this game:
There will be time given by the facilitator when you creating the thing that will be holding your eggs. That is where you will learn the importance of voicing out your ideas and creating good strategies that works. You will also learn that keeping quiet when you know something will go wrong is bad and think fast to come up with a solution to counter that issue.