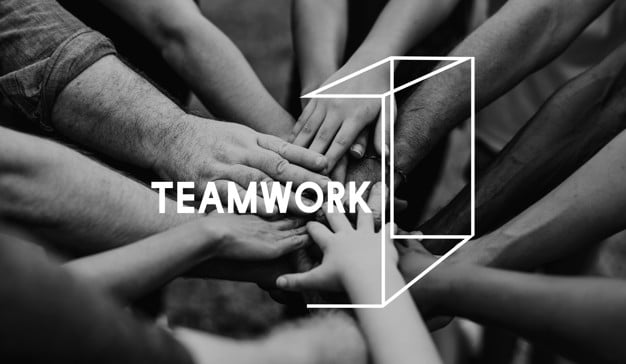 Team Building Activities: 
A famous proverb says, "Unity is Strength". In a workplace, unity and a positive environment play an important role in motivating the employees and this can be executed by team building activities. Healthy work culture is necessary for enhancing the productivity of the employees and as a result, the company will earn more profit. In a negative work environment, the employees are likely busier in revealing petty issues than to concentrate on their work.
If you are concerned about the growth and success of your organization, then you must try to maintain a positive work ambiance and strong Team Building. Different types of team building activities can be arranged including indoor activities and outdoor activities. Music is one of the best indoor team building activities that can make a whole ambiance full of fun and frolic. Here's a list of reasons why organizing team building activities are necessary for corporate culture. Importance of team building activities
It provides a good opportunity to know each other –
Each employee comes from a different background and culture. They may speak in different languages. But proper communication and interaction are necessary among the employees to make the workplace turn into a friendly ambiance where everyone can work freely. If the employees become friends, they can help each other which will end up with better productivity.
It inspires innovative ideas –
For dealing with complicated situations, there should be a proper strategy. If there is unity among the employees, they can think together and, in this way, great ideas and innovative solutions will come to the fore. Therefore, strong team bonding is essential for which team building activities are arranged nowadays. By arranging musical events, you can cheer up all your employees and make them feel energetic again to perform best.
To improve productivity
A healthy work culture encourages the employees to make a better performance. The employees can work as if it is their passion and they can give their best effort. Stress-free, peaceful, and friendly workplace also makes the employees work in a relaxed mood and as a result, productivity gets enhanced. Naturally, it creates a huge output.
To develop the problem-solving skills –
When the co-workers work together, they can discuss the problem to find out a proper solution. It improves their skills to think logically, and strategically. In a Team Building activities that are based on musical performance, encourages the employees to perform as a team. In this way, they can get to know the significance of teamwork to deal with the difficult situations. So, motivate your team members, and establish a positive corporate culture with team building activities.
Explore the significance of Team Building Activities with music
Team building activities have become quite popular nowadays as it encourages collaboration. In a workplace, strong bonding and friendship both are necessary as it helps in quality work. In most of the corporate companies, team building activities are conducted as a 'nice break' from the hectic schedule. However, for motivating your employees, you should think about some innovative team building activities. Organizing games as an activity is nothing but a common idea.
Let's think out of the box! Music team building activities are a wonderful and pleasant way out to build a team in a creative way. Music has a power in it that cannot be expressed through words or any gesture. With rhythm and music, it is easy to attract someone's attention and without making too much struggle, you can tear down the barriers among your employees.
Is music team building activities effective?
Orchestra is a perfect word that can be used as a metaphor for a company. In an orchestra, every instrument has its own significance. If only one instrument stops playing, you will feel a strong absence of something. In an organization also, all the employees should work in collaboration for the growth of the business. Internal conflict and lack of unity effect on the productivity of the employees. Not only that but also proper communication is necessary between the employees and the members of management.
Music team building activities help all the co-workers learning to align, listen to each other's words and act together.   One of the most interesting facts is that for music-based team building activities, no artistic excellence is required. It is only for fun and entertainment. The focus is to motivate all the employees to perform together and get rid of the stress, boredom, and depression. Let's cheer up all your employees with music team building activities and turn your work environment into a healthy workplace. Team building activities have become quite popular nowadays
Importance of Motivating your employees with Musical team building activities
It is a proven fact that music is one of the best relaxing antidotes to monotony, sadness, anger, and depression. Music is used as a therapy nowadays. In team building activities, music is used to create an ambiance full of fun and entertainment. If you are thinking to conduct a corporate event with some unique activities, music can be an innovative idea.
The corporate team bonding activities using music has become popular nowadays. Musical events are more entertaining than other indoor activities. It makes all the employees perform together and get entertained. Now, let's move on to the adjacent passages of this blog to know why music is used for team building activities.
Why music is regarded as a good option for team bonding?
No one is there who does not want to get enjoyed. Music is such a form of art that refreshes the mood and makes a person feel stress-free again. Also, there are a lot of reasons to use music for team building activities in Singapore.
Musical activities are more engaging – Music can turn a dull ambiance into a fun-filled one. It creates a festive mood so that no one stops themselves to feel entertained. It takes you to a world where stress, depression, and monotony do not exist.
Musical performance is also teamwork – In music-based team building activities, proper collaboration is necessary among all the team members. Hence, it makes the co-workers get involved, perform together and get a grand enjoyment together.
Your dream will come true – You might have a dream to sing like a professional singer. Also, you might have a hobby of playing musical instruments. Music-based team building activities allow the employees to fulfill their dream and make them create a memorable moment.
The co-workers will forget about conflicts– Music Team Building activities make the employees show their creativity and think something innovative. It gives them a way to think together and execute everything successfully.